The Sontaran Experiment
From BroaDWcast
Jump to navigation
Jump to search
This story aired in the following known countries. They are listed in chronological order according to known airdate. If no month is noted, the actual airdate is not confirmed, and is a close approximate. (Refer also to Selling Doctor Who for expanded airdates.)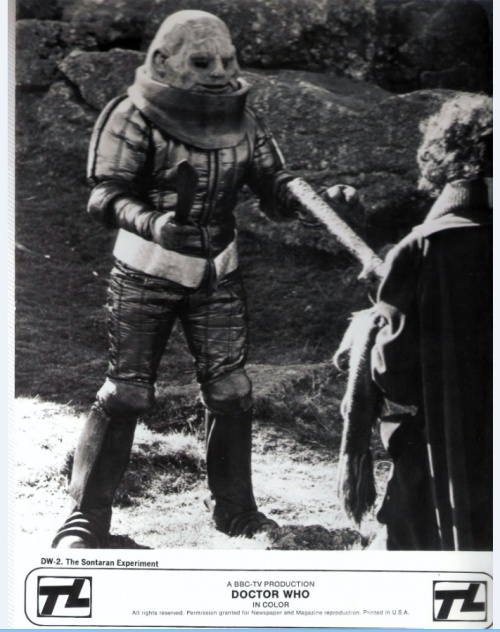 (*) The US date is based on the airdates for WTEV, which was the first US station to screen the initial package of 98 Tom Baker episodes.
This story was often shown after Robot and before The Ark in Space, the stories being screened in production code order.
Reissue
The story was reissued in the mid-1980s, during the THIRD WAVE of sales.
US TV Guide descriptions
More Information
Title: The Sontaran Experiment

Part 1: Harry and Sarah walk into a trap on uninhabited planet Earth.

Part 2: Styre challenges Dr. Who to a duel.

Links